Phytosanitary Certificate
Our Full Spectrum Sea Moss comes from the mineral rich waters of St. Lucia and are sourced by local farmers. St. Lucia has a very tropical and exotic climate the entire year and is built on an active volcano, allowing the sea moss to maximize nutrition value and directly benefit from the mineral rich waters surrounding the island.

Our sea moss is sun-dried, 100% natural, and we have phytosanitary certificates for authenticity. Our brand thrives on honesty and openness to our customers. Our products are packed in Canada in a GMP facility. With our products, you get a pure sea moss that is entirely sourced from nature. It's time to steer off cheap products that compromise your health.
1. Rinse & clean sea moss twice in spring/filtered water

2. Soak sea moss in filtered water for 12 - 24 hours
3. Blend in a blender with water until you reach your desired consistency
4. Pour into jars and let sit in fridge for 2 hours
Vitamin B5 (pantothenic acid)
Vitamin C (Ascorbic acid)

Vitamin E (alpha-tocopherol)

Vitamin K (phylloquinone)
Our premium sea moss is sourced directly from St. Lucia and sourced by local farmers. All of our sea moss undergoes testing and we have a phytosanitary certificate to ensure you know you're always getting authentic sea moss.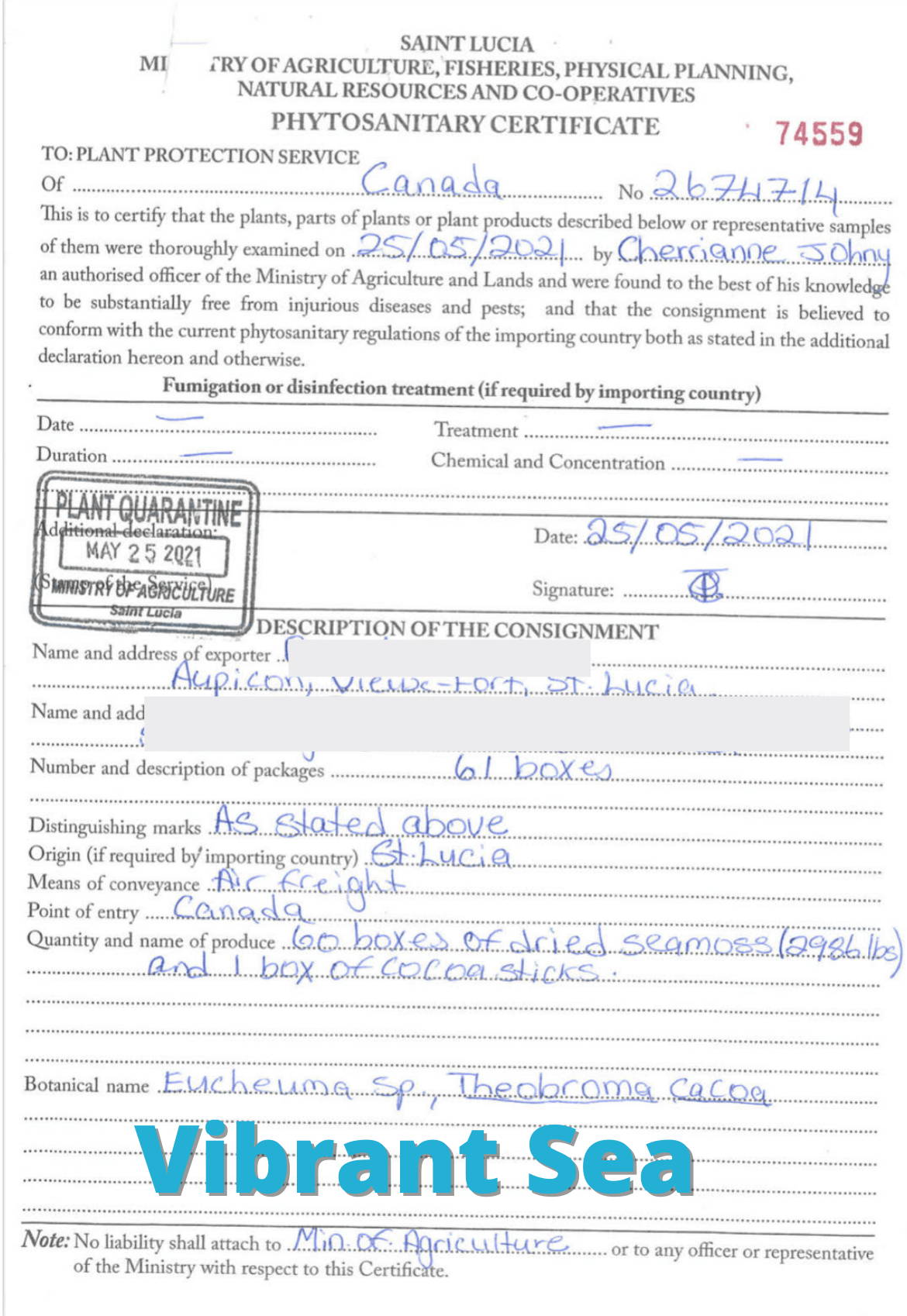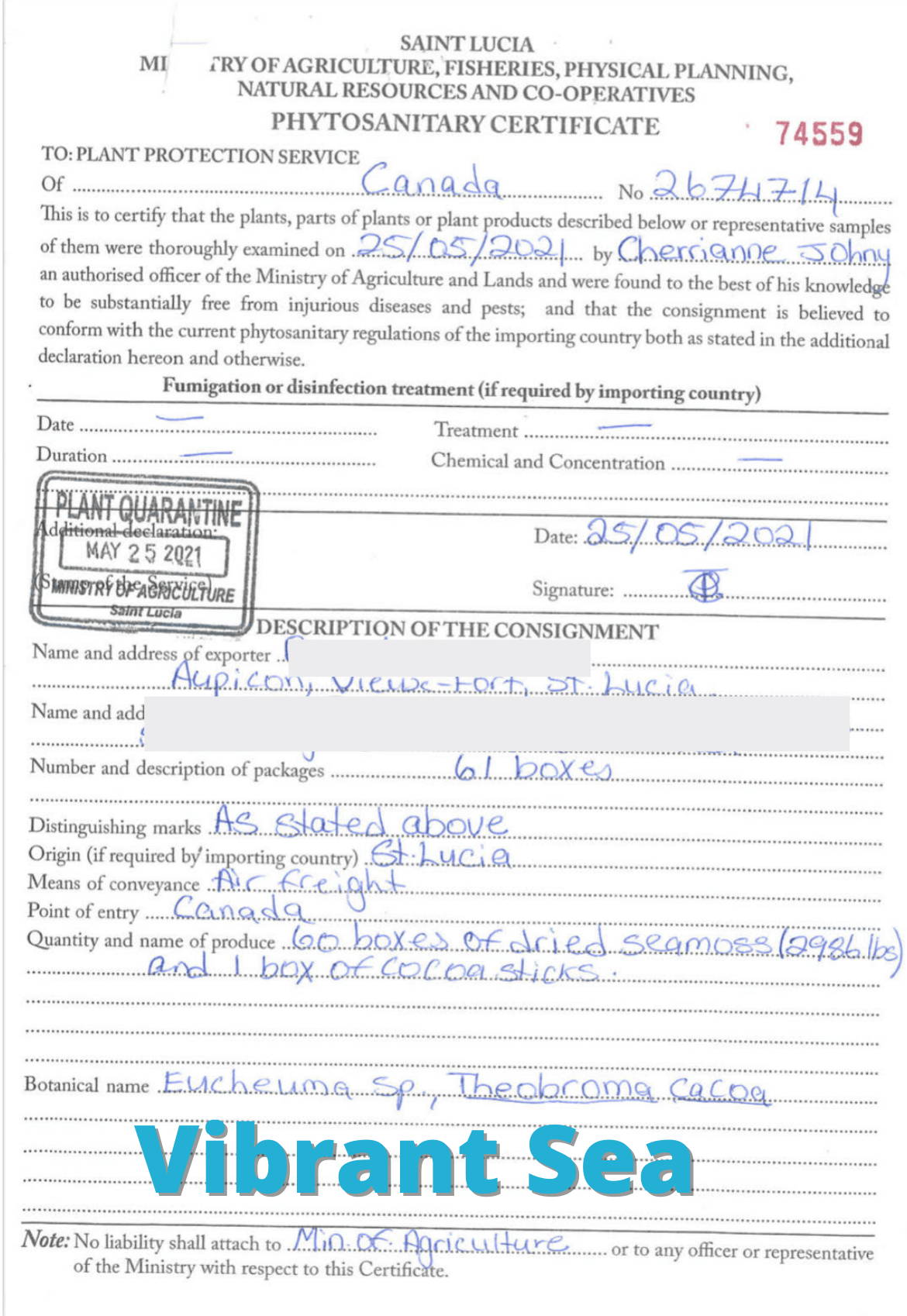 Crafted in GMP Facilities following safe food practices
Delivery is on us for all orders over $99 and arrive within 1-3 days once shipped. ($4.95 for all orders below $99)
Money Back 100% Guarantee
Love it, or receive a full refund on all purchases up to 90 days
Where do you source your sea moss?
Our Sea Moss is sourced wild from the pristine waters of Saint Lucia.

How long will 4oz last me?
One 4oz package will make 4 jars of sea moss, which can last you up to 3 months.
How long does sea moss gel last?
Sea Moss gel is good for roughly 3 weeks. We recommend making a jar of gel when needed and storing the rest.
We ship across North America!
How long does shipping take?
Once shipped, all Canada orders will arrive in 1-4 days, and 2-7 days for USA.
We are located on Vancouver Island, BC Canada!